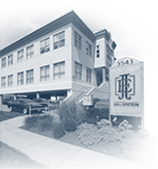 Founded three decades ago,
the Law Office of Juda J. Epstein prides itself on our reputation for aggressively advocating the interest of the client and for the high-quality service we provide.
At the Law Office of Juda J. Epstein, we offer our clients invaluable insight, resources, experience, and our attorneys consistently deliver exceptional results by way of settlements, negotiations, mediation, and litigation.
The Law Office of Juda J. Epstein is a full-service law firm providing counsel and representation to a wide range of clients in a bright and professional atmosphere. Our firm handles all aspects of collection and foreclosure matters, ranging from common delinquent charges and special assessments to municipal foreclosures.
We also have extensive experience in the areas of condominium law, residential and commercial closings, and civil litigation. Through our long-term relationships, our clients have come to trust and depend on us for all their legal needs.